On 16 and 17 November, 2019, International Students Office organized a cultural tour to Yangzhou. Over 150 international scholarship students participated in the tour. Within two days, the students visited the Slender West Lake in the Yangzhou section of the Beijing-Hangzhou Grand Canal, visited Dongguan Street, and the 486 Cultural Heritage Cluster and experienced Yangzhou Paper-cutting and Yangzhou Silk-stacking skills. Through this cultural tour, the international students experienced the beautiful natural scenery of Yangzhou and felt the charm of Yangzhou's cultural heritage.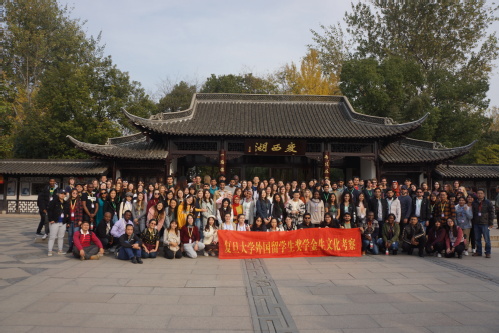 After five hours of driving, the students finally came to the first stop of this cultural tour - Slender West Lake. Under the instruction of the tour guides, the students visited the most famous attractions of Slender West Lake. Then the students came to the Dongguan Street. Dongguan Street is the most representative historical old street in Yangzhou City. After enjoying the beautiful scenery, the students shared the delicious local food together. That day coincided with the birthday of Sunyou Kwon. International Students Office prepared cake in advance,and all students sang the birthday song together to celebrate this happy and heartwarming moment.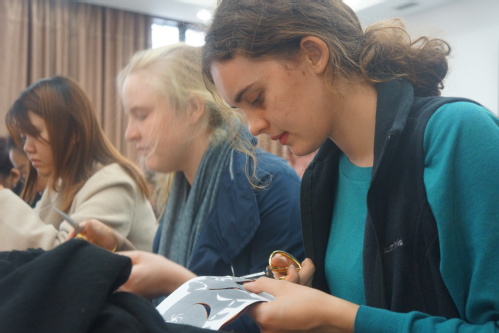 In the 486 Cultural Heritage Cluster, with the help of the masters and coaches, the students experienced and learned Yangzhou Paper-cutting and Yangzhou Silk-stacking skills. During experiencing these two techniques, every student focused on their working; they consulted the masters and the coaches modestly, and all the students got their own achievement.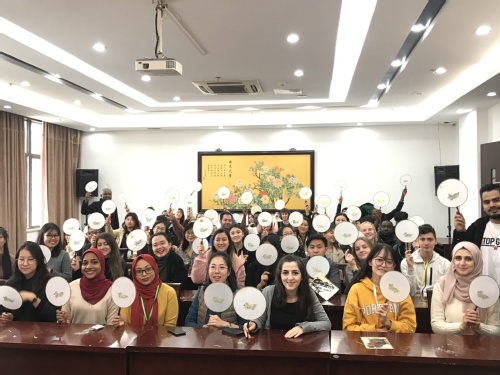 Through this cultural trip, international students have enjoyed the beautiful scenery of the Jiangnan waters and have a deeper understanding of Chinese traditional culture. As a national cultural heritage, Yangzhou Paper-cutting and Yangzhou Silk-stacking techniques are important manifestations of ancient culture in Chinese history. Experiencing these two technologies will help international students to perceive Chinese culture and deepen their understanding of Chinese humanistic spirit. At the same time, it enriches the extracurricular cultural life of international students and increases the cohesiveness among international students. "I am a doctoral student and do experiments in the laboratory every day; I relax myself through this activity, and I can go back to study in a better state." "Paper cutting is very interesting, you need to be much focused and patient; Chinese culture is profound and I hope to have more opportunities to participate in such activities." We hope that this cultural journey will become an unforgettable journey for international students to study in China.