In the national finals of the 5th SFLEP Cup National College Students' Intercultural Competence Contest held weeks ago, Fudan International students Sato Takumi, Pascal Kwangwari and Javaria Nasir won the title of "Future China Expert" as a team.
What's their impressions of China? How's their life in Fudan? Let's hear about their stories!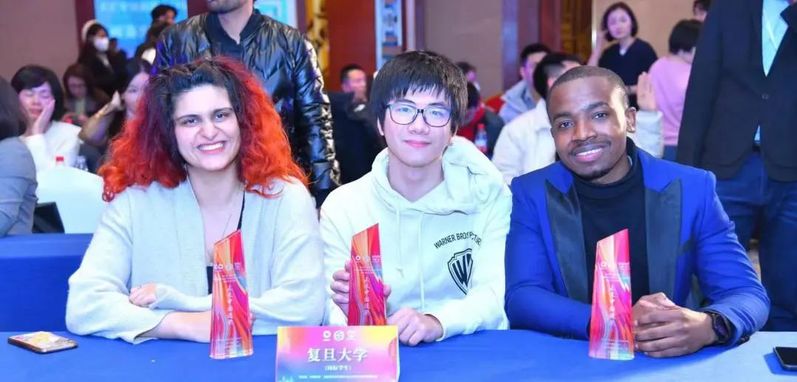 Talking about TCM at the competition
In the competition, the team members shared their understanding of TCM (Chinese traditional medicine) through a play choreographed by themselves, which drew great attention from the judge and audience. Based on their learning experience, Pascal, a Zimbabwean clinical medicine undergraduate from Huadong Hospital affiliated to Fudan University, and Javaria, a Pakistani graduate student from Fudan University Shanghai Cancer Center found TCM a perfect topic for them to show their talents during this competition as the two have good knowledge of medicine and a great interest in Chinese culture.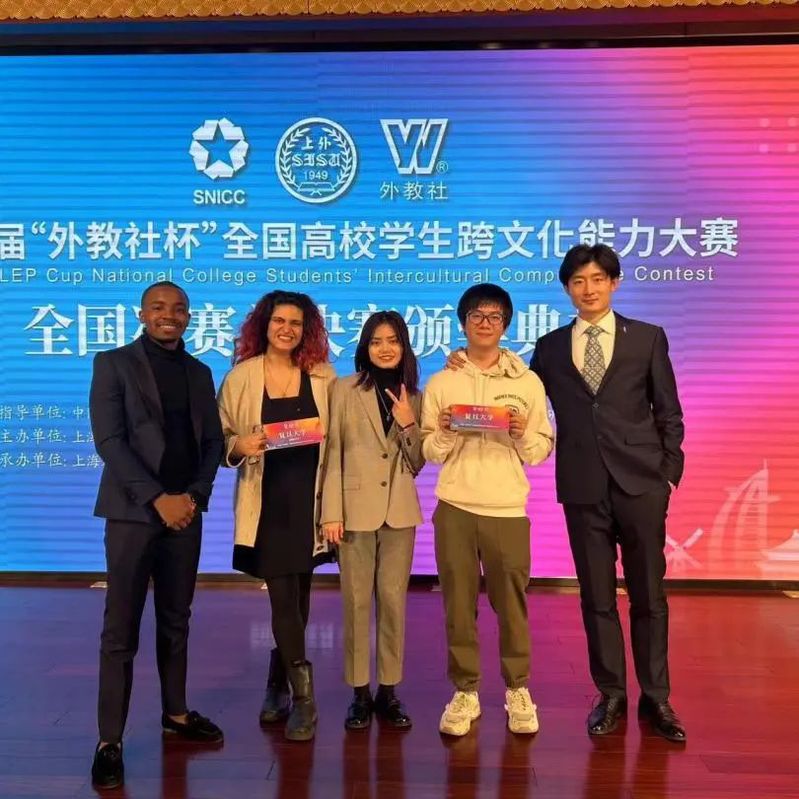 "During my rotation in TCM department, I was really fascinated by the way we used TCM to treat patients who suffer from some certain diseases," said Pascal, talking about his internship experience at Huadong Hospital affiliated to Fudan University. He has learned to use acupuncture to treat patients with facial paralysis and back pain, as well as patients going through rehabilitation after suffering stroke. "They recovered really well and I witnessed many patients who were completely cured."
Sato, a Japanese undergraduate from School of Mathematical Sciences, has been living in Shanghai for years. With confidence in his Chinese writing, he offered to help penning down Pascal and Javaria's ideas in Chinese. "They are responsible for determining the topic and details, and by crystallizing the ideas during our discussion, I learned a lot about TCM as well."
Learning and growing at Fudan
According to these students, the educational facilities and academic atmosphere of Fudan has provided an environment conducive to their learning and growth here.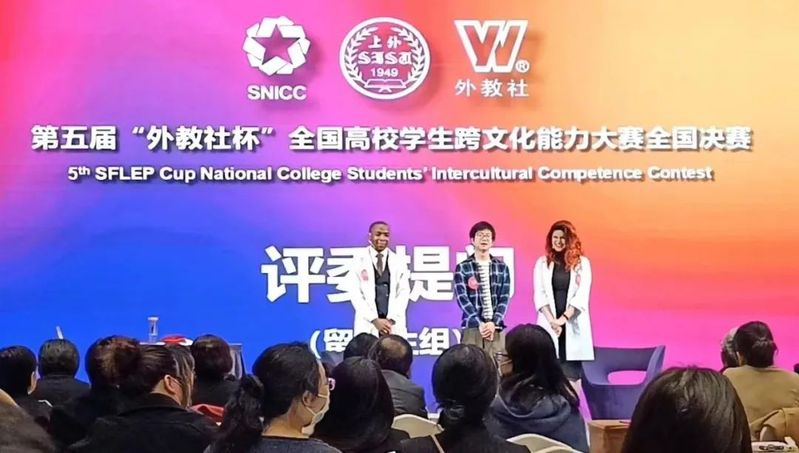 "Fudan ranks high in China in mathematics, and since my interest lies in math, I chose Fudan without hesitation back then." Sato finished his high school in Shanghai, and he knows much about the city. He said he enjoys the academic atmosphere in Fudan.
Nonetheless, learning math in Fudan is not easy for him. "It is often hard to solve a question by yourself if you're stuck. So, for me the best way is to communicate more with my peers." He often exchanges opinions with his classmates to get a better understanding of mathematical concepts, and motivates himself with his favorite motto "the one who persists will prevail."
"We are provided with the chance to work in different clinical departments in rotation and observe surgeries on site. Actually I conducted the first bone marrow test today with my teacher," said Pascal. He also appreciates the high-end medical equipment of the hospital.
For international students studying medicine, language barrier is a challenge when they treat Chinese patients in hospitals.
"The mode of communication with the patients is all in Chinese which I found challenging at first, but fortunately I have very supportive teachers, who are always there for me and boost my confidence," said Pascal. His Chinese language skill has been improved during his hospital internship, and he even picked up some Shanghainese dialect.
Likewise, Javaria also spends lots of time memorizing medical jargons in Chinese, "They are really difficult, but I have made it after all."
Understanding China and thriving here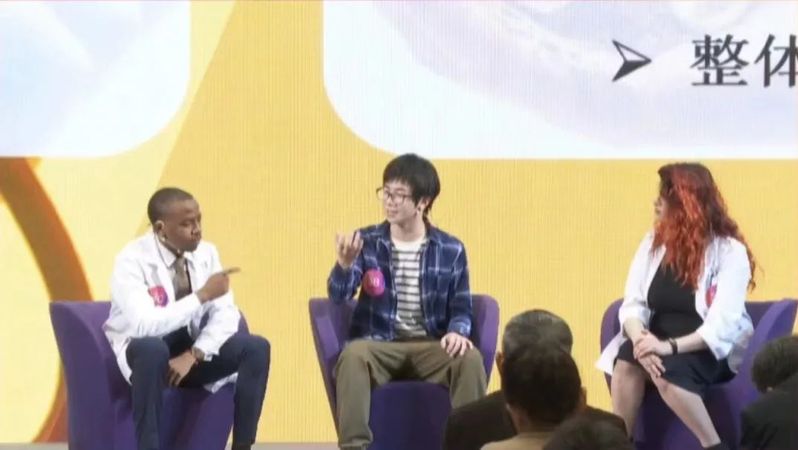 For the past years of living in China, the amity and warm-heartedness of Chinese people has impressed Sato greatly. "When I can't find a certain item in supermarket, the shop assistant is often willing to go all the way to help me find it."
Despite a hectic study schedule, Javaria is enthusiastic about extracurricular activities. She takes an active part in student activities and joins various organizations, both domestic and international ones. She also signed up for the assistant position in one of the university's international programs. "As an international student, I can bridge the gap between Fudan and other international students. I really enjoy this job."
She is now devoted to the study of breast cancer, hoping to save more women's lives. "When I was doing my internship at Huashan Hospital (affiliated to Fudan Unversity), I attended about three or four surgeries a day, and it was so amazing to know these patients will soon have their normal life back."
Living in Shanghai and studying in Fudan, these international students are trying to find how they can put their knowledge into practice and strive for a better future for themselves and the people around them.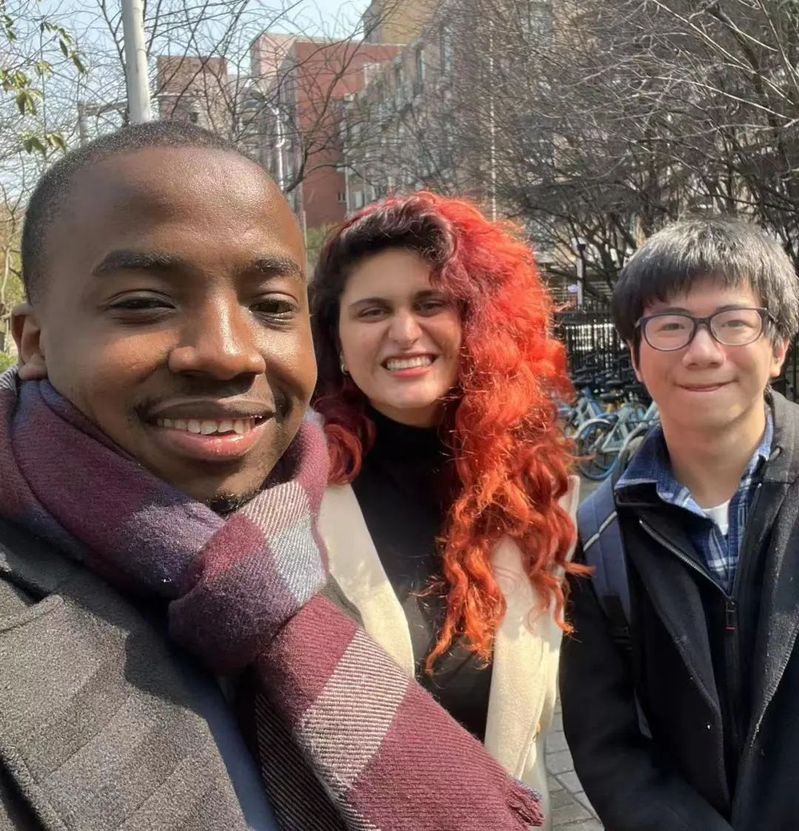 In and beyond the competition, they showed their passion about China. They are assiduous students of their majors, and they hope to shine in the fields they work. Hope they will realize their dreams and truly become "China experts" in the future!
(End)
Presented by Fudan University Media Center
Writer:Zhang Yang, Wang Mengqi
Editor: Li Yijie
Designer: Jia Yingyue