Autumn rain was ceaseless, while the registration of the new students went as planned. Studying at Fudan, international students study together with Chinese students and experience Chinese culture; meanwhile it offers students a chance to study, live and make friends with students from all around the world.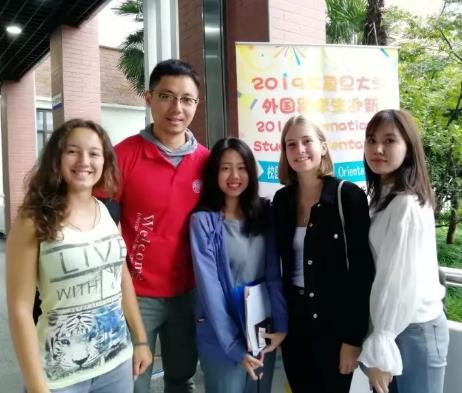 In 2019, Fudan University admitted over 2000 international new students who came from five continents. It is worth mentioning that the English-taught program UIPE (Undergraduate International Program in Economics) enrolled students for the first time, which became the second English-taught program facing international students after the six-year MBSS program (Bachelor of Medicine and Bachelor of Surgery). It brings vitality to this multiculture university.
From 31st August, new graduate, undergraduate students and students from different programs started their enrollment. Teachers in red and volunteers in dark blue were always ready for help at the registration site. Students could find all kinds of guide books in waiting area. These practical handbooks provide great convenience for international students to adapting the new environment.
The orientation for graduate students and undergraduate students were held at the night of 31st Aug. and 1st Sept. respectively. Teachers from International Students Office, Office of Academic Affairs, Graduate School, and university library, police officers from the culture protection bureau of the public security bureau introduced the matters need attention while studying at Fudan and living in Shanghai.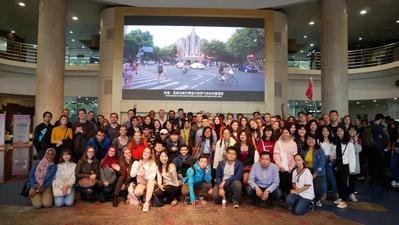 Various campus activities were held in the golden September: Campus Orienteering allowing new student know more about Fudan University; Fantastic Journey of Doodle releasing the pressure from study; Foreigners at Fudan short video competition recording campus life at the same time gaining friendship; Shanghai City Exploration learning more about the city, its history and development.
Changing brings challenges: new semester, new friends and new environment – while the warmth of welcome from Fudan University will never be changed. Starting a new life in a different country and city would be difficult at the beginning. International Students Office is always ready for help: from visa to enrollment, and other related issues in campus life and activity.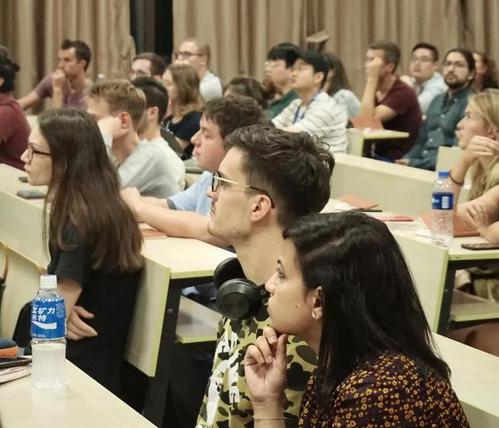 For more information, please follow our official website (http://iso.fudan.edu.cn) and our wechat official account FUDANISO. We share the common expectation of your wonderful study life in Fudan together with you!